New Radio Show - AAMERICAN RADIO
AAM, a successful community management firm, has launched an internet radio show called AAMERICAN RADIO, airing on DoublewideNetwork.com at 9 a.m. Phoenix time, but is available for listening 24/7. Hosted by Amanda Shaw, president of AAM and co-hosted by Susan Williams, VP of Business Development and Marketing for AAM, the duo will interview regular people making big differences in their communities.
AAM has embraced the value position of creating a better America one neighborhood at a time. "We believe that great neighborhoods with a true sense of community empower the home owners in ways that go beyond simply loving where they live. We believe that foundation provides for happy families, successful parents and the acts of caring for one another," said Amanda Shaw, president of AAM. "That makes for a better America and our radio show celebrate those unsung, everyday people who are making a difference," she noted.
The first show includes the mother of a man who was severely burned in a Peoria, Arizona house explosion. On fire himself, he saved the life of his girlfriend who was also critically injured, by carrying her out of their burning home. The families of the two victims need help with the extraordinary medical bills as both were in medically-induced comas and face a long journey toward recovery. Another show will feature a young girl who is standing up to bullying, by creating Project Encouragement, sending anonymous letters celebrating positive attributes she sees in her fellow students. Later this month listeners will hear about creating a community giving garden and how that bonded the neighborhood while providing food for the hungry.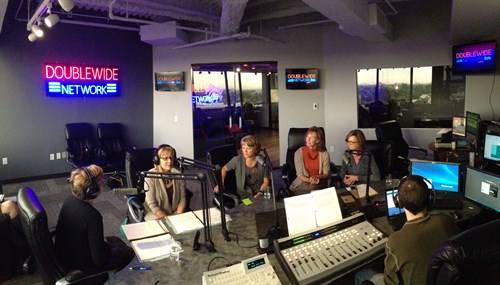 AAMERICAN RADIO can be heard from anywhere in the world, as long as an internet connection is available. Simply log onto http://www.DoublewideNetwork.com and scroll to the AAMERICAN RADIO icon to listen to the growing archives of positive new stories.