10 Habits of Successful Community Associations
Community associations are unique entities, and the Boards that lead community associations fill unique roles. In our experience, the most successful Board members have strong integrity, reasonable judgment, a willingness to serve and are committed to the best interests of the community. Couple this with a Community Manager that has an approachable attitude, excellent communication skills, unwavering integrity, and takes a genuine interest in the community, and you have a formula for success! But what else does it take to lead a successful Association?
Below we have provided successful tips for both Board Members and Community Managers:
5 Habits for Board Members
 
1. Look at the Long Term Financial View
Take the time to look at the Association's overall financial position in a 5, 10, 20, and 30-year span. Understand the assets of the Association. Obtain a Reserve Study and update it every 2-3 years. The assets of an Association typically age and require maintenance and/or replacement. Don't skip routine maintenance to save a few dollars. Don't be fearful of raising assessments, if needed. 

2. Make Educated Decisions
Education should be a high priority. Part of learning how to be a good Board member will come from trial and error; but, reduce the errors and the time it takes to get up to speed by attending Board training (often offered by your management company, Association attorneys, and certain municipalities), read the governing documents, rely on the guidance of experts and ask questions.

3. Be Reasonable
Although Boards have a big responsibility, they don't need to be overzealous or inflexible to fulfill it. Avoid snap decisions, act rather than react, and deal with real problems, not nuisance situations.

4. Be Transparent
Transparency in an association is a good thing and goes a long way toward giving members the feeling that the Board is doing the right thing. It can be tempting to keep certain decisions under wraps, especially if there is friction among Board members or if the Board believes their decision may be unpopular with the members. However, secrecy leads to distrust once the secret is unveiled. While there are times when confidentially is necessary, most often, HOA Board business is public information and it is required to be easily accessible to homeowners.

5. Communicate, Communicate, Communicate
Effective communication helps to establish "unity" in the community. Use your available tools to get the information to your members and create a process in which members can communicate with you! In this era of interactive technology, use your website, eblasts, text messaging, social media platforms, and Association or management apps. Additional tools may include bulletin Board postings, A-frame signs, door-to-door flyers, information sent out via US mail, and, lastly, face-to-face Board meetings.
5 Habits for Community Managers
(The following is part of AAMs core fundamentals) 
 1. Be Proactive
Plan your work. Solve problems before they happen by anticipating future needs or opportunities and addressing them in advance. Looking ahead allows us to better capitalize on opportunities and to prevent issues instead of fixing them.
2. Share Information
Learn to ask yourself, "Who else needs to know this?" When in doubt, share more rather than less. No team ever failed because they shared too much information.

3. Be a Fanatic About Response Time
People expect us to respond to their questions and concerns quickly, whether it's in person, on the phone, or by e-mail. This includes simply acknowledging that we got the question and we're "on it," as well as keeping those involved continuously updated on the status of outstanding issues. Rapid response is one of the easiest and best ways to stand out from the crowd.

4. Pay Attention to the Details
Whether it's getting the contract terms right, getting the correct address, or doing the proper research, details matter. Double-check your work for accuracy and precision. Accuracy is a reflection of excellence.

5. Take Ownership
Take personal responsibility for making this happen – somehow, someway. Respond to every situation by looking for how we can do it rather than explaining why it can't be done. Be resourceful and show initiative. Don't make excuses. Take the extra step to solve the problem.  See issues through to their completion.
In addition, its of equal importance to have an engaged community for a successful Community Association. Below are ways to encourage Community Involvment.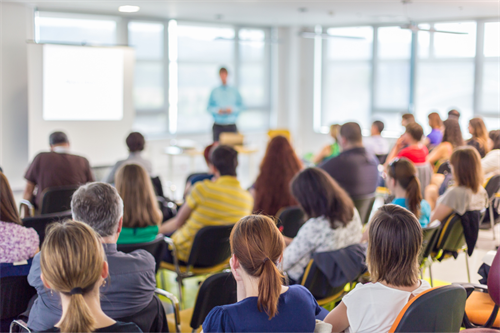 Encouraging Community Involvement
Running an effective homeowners association takes the work of many. While Boards can hold meetings and make decisions, what really makes an Association a "community" is the involvement of its members. But, how do we encourage participation? 
Provide opportunities for members to interact through social events.
Encourage volunteers to share their positive experiences with other members.
Recognize and thank your volunteers often.
Host Town Hall Meetings.
Hold regular Board meetings.
Communicate, communicate, communicate. 
A successful Association is a collaborative effort. It's a committed group of community volunteers (Board Members) leading the charge and making sound decisions for the community, partnered with a management company that can move decisions forward, both with the same shared vision of success.