6 Tips for Planning HOA Events
As the cooler temps are amongst us, what better time to get together for community activities? There is much to do during the fall months, no matter where you live. Let us talk about some fun events HOA Boards could offer in your community this fall and, most importantly, how to execute them effectively!
Getting outdoors is ideal for the fall months, so what are some activity ideas?
Outdoor concert or movie
Chili Cook-off
Fall Festival or Oktoberfest
Farmers Market
Outdoor fitness, organized community run/walk, goat yoga, obstacle course, etc.
To have successful HOA events, it all comes down to planning. The more you plan in advance, the better the execution of your events will be. Below is a checklist or guide of items you can do before the day of your event to ensure success. 
1. Choosing a date/time 
When choosing an event date/time, it is essential to avoid scheduling multiple events on the same day or time. Also, be sure to check your local happenings; city, state, and neighboring communities. It may not always be possible to avoid planning events on the day as others, but try your best not to schedule "like" events on the same day. For example, if your city has a Fun Run, don't schedule a community Fun Run around the same time.
2. Know your Association
Know your Association. What exactly do we mean by that? If you plan an event in a multi-generational community, there are better options than weekdays or weeknights during the school year. Family communities tend to offer events on Friday evenings or the weekends to maximize attendance. If your community is Active Adults (55+), do the majority of your residents still work? If so, then weekday or weeknight events may also not be ideal. However, if your association comprises a majority of retired residents, you may have more flexibility when offering events. Knowing your community can ensure the most attendance at your events.
3. Know your budget
Defining and sticking to your budget is crucial for planning successful events by reducing the stress of going over budget and having to cut corners to make the event happen. Knowing your budget for each event will ensure a successful year of events!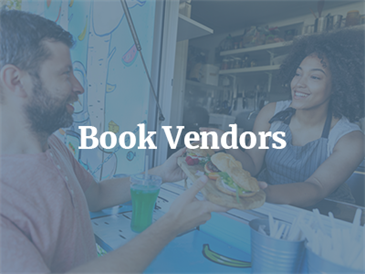 4. Booking your vendors
Be sure to do your due diligence when choosing your vendors, whether a band, a caterer, or a performer. Do your homework, get referrals, check YouTube videos or call a colleague who may have used them in the past. Knowing what you are getting upfront will help you have a successful event.
5. Building your team
Build your team! Putting on a successful HOA event is not a one-person job and requires a team, and every team needs a leader and support behind them. So, whether your team is supporting staff or volunteers, be sure to equip them with the tools they need. Timelines and job assignments with detailed information will allow your team to help you be effective. Plan accordingly with team meetings leading up to your event, and always have a post-event meeting. There is always room for improvement, so post-event discussions are a great tool for continuing to plan successful events. 
6. Promoting your event
Utilize your team to promote your events. It is important to ensure that event details are adequately promoted. Create flyers, announce them in community newsletters, send emails, add them to your website, and mention them at Board meetings. The more ways you can inform the members of your HOA, the more successful your event will be.
HOA events are a lot of work but can certainly help build a stronger sense of community and increase overall resident satisfaction. Events are also a good time to activate homeowner participation by creating a Social Committee to help the Board plan and execute community events. Learn more about "Building HOA Committees" HERE. Use this information provided to get inspired, organized, and ready to execute successful events for years to come.
When it comes to helping Boards and residents get the most out of their HOA, AAM is here to help. Communities under our care benefit from the direct support of a lifestyle team that serves as AAM's global resource for community events and lifestyle programming. They are also responsible for ensuring that all programs, services, and events are conducted and fulfilled in a manner consistent with the goals and objectives of the community, as well as remaining compliant with local, state, and federal regulations.