The Role of an HOA Community Manager
HOA Community Managers have two primary responsibilities: to carry out policies set by the Board and to manage the Homeowners Association's daily operations.
.
What is an HOA manager?
An HOA (Homeowners Association) Manager is responsible for overseeing the day-to-day operations of a community association, which typically includes managing the community's finances, enforcing rules and regulations, and addressing resident concerns. They work with the HOA Board of Directors to create and implement policies, manage maintenance and repairs, and organize community events. Community Managers are typically employed by a professional HOA management company, but occasionally the HOA Manager is an employee of the community association.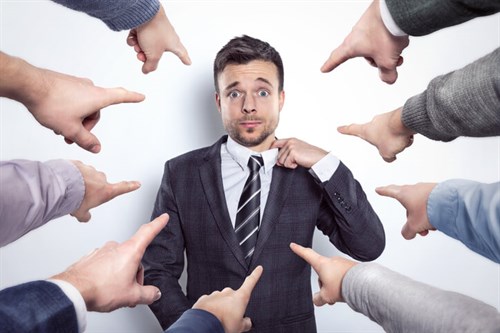 .
Responsibilities of an HOA Manager
Some of the specific duties of an HOA manager may include the following:
Preparing and managing the Association's annual budget and delivering financial reports

Coordinating with vendors and contractors for repairs and maintenance requests

Communicating with residents and addressing homeowner concerns, and assisting in dispute resolution

Enforcing the Association's rules and regulations

Preparing and distributing agendas and minutes for board meetings

Act as a point of contact for the board of directors and the community

Play a significant role in special projects
The Community Association Manager is responsible for overseeing a wide range of tasks. Below, we will take a closer look at each of these tasks and how they contribute to the overall management of an HOA.
.
HOA Managers Provide Expert Advise to the Board
The role of a manager is to advise the Board Members by providing them with information and recommendations based on their expertise, the Association's governing documents, and experience in HOA management.
.
Act as a Liaison
The HOA Manager will act as a point of contact between the Board Members and the community and keep the Board informed of any feedback or concerns from residents. They are available to assist residents on behalf of the Board. Since most HOA Managers are driving their communities and working on numerous tasks, they may not always be available by phone or email. However, diligent HOA management companies generally expect that their Managers respond to homeowner inquiries within one business day for phone calls and two business days for emails. And although the Manager is an excellent resource to the Association and the Board Members, they are not available or on-call 24 hours a day.
.
Communicate Efficiently
The manager can answer questions and provide information about the HOA. An effective manager will communicate with the residents of the community in a variety of ways, including:
Meetings: Managers may hold regular meetings with residents to discuss community-wide issues and updates on community projects and address any concerns or questions that residents may have.
Newsletters: Many Managers will publish regular newsletters to keep residents informed about community events, projects, and important dates or deadlines. These newsletters can be sent by mail or email or posted on the community's website. Some community associations even print newsletters for HOA members at Board meetings. The decision of disbursement is always the Board's decision.
Email or phone: Managers will often have an email address or phone number that residents can use to contact them directly with any concerns or questions.
Website: Some managers will also maintain an HOA website where residents can find important information, documents, and forms related to the community.
HOA Managers need to establish clear and consistent communication with the community residents, as this helps to build trust and ensure that residents feel informed and engaged in the HOA. It can also help answer a lot of routine questions homeowners have, allowing the HOA Manager to focus on the strategic management of the HOA.
.
Monitor Vendor Management and Performance
Community Managers are responsible for monitoring the performance of HOA vendors and contractors, not supervising them. Residents should contact the Manager with any issues regarding vendors and contractors, who will forward the concerns to the Board for further action under the terms of the contract.
The Manager will also provide the Board with information on the condition of the community's common areas and buildings and recommend any necessary repairs or maintenance. They will also coordinate with vendors and contractors to ensure that these tasks are completed promptly and cost-effectively.
.
Offer Guidance on Community Issues
The Manager will inform the Board of any issues or concerns within the HOA and guide how to address them. They may also offer suggestions for policies or procedures to prevent similar problems from arising. However, please note that the Manager does not set Association policies or rules. If anyone disagrees with a particular policy or rule, it is recommended to send a letter or email to the Community Manager, who will forward it to the Board to review.
.
Performs Community Inspections
The Manager performs site inspections to ensure that the community property and common areas are properly maintained and that all residents follow the community's rules. The inspections may include checking the condition of buildings, landscaping, and amenities and ensuring proper maintenance. The Manager may also check for compliance with parking, noise, and pet regulations, among others. These inspections aim to ensure that the Association is well-maintained and that all residents follow the regulations to maintain the property values and appeal of the HOA. However, inspections alone cannot ensure everything is in top condition. The assistance and cooperation of the Association as a whole are greatly appreciated as well. If you encounter any potential maintenance issues, please do not hesitate to inform the Manager.
.
Provide Financial Management
The HOA Manager reviews the Association's financials, including income, expenses, and reserves, and provides regular reports to the Board. They will also make recommendations for budgeting and financial planning. When selecting an HOA management company, ensure they have tenured employees with accounting experience as a resource for the Manager to answer any questions about HOA finances.
.
Will Source Expert Opinions
Managers have a broad range of expertise and skills, but they are not an engineer, architects, insurance agents, attorneys, or accountants. The community association manager may offer opinions on various topics, but they should source expert opinions in a variety of situations, including:
Legal matters: If a legal issue arises that affects the Association, such as a dispute with a resident or a violation of state or local laws, the manager should seek the advice of an attorney who specializes in HOA law.
Financial matters: If the manager is unsure how to handle a financial issue, such as creating a budget or investing reserve funds, they should consult a financial advisor or accountant. Typically the HOA management company will have staff accountants that can quickly help with any of the above. Still, it is common practice for a management company to source financial experts for HOA audits, reviews, and compilations.
Maintenance and repair issues: When dealing with complex maintenance or repair issues, such as issues with the community's infrastructure, or the destruction of common areas or building systems, the manager should seek the advice of a qualified contractor or engineer.
Insurance matters: If the HOA is facing a claim or needs to renew or negotiate an insurance policy, the manager should seek the advice of an insurance broker or agent.
Compliance with state and local laws: If the manager is unsure how the board of directors should comply with state or local laws, such as those related to zoning or building codes, they should seek the advice of a lawyer or other legal expert.
.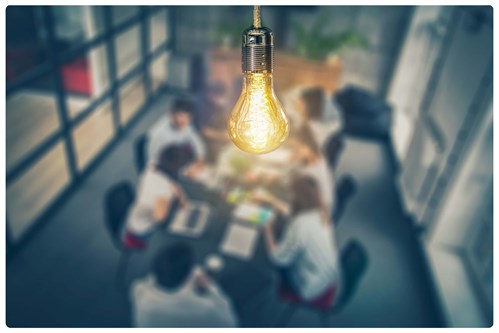 How Managers Work with the Board of Directors
Managers work closely with the Board members and residents to ensure the seamless operation and management of the Association. The Board of Directors is responsible for making decisions related to association policies, budgets, and long-term planning and enforcing the community's rules and regulations.
The specific ways in which Managers work with the board and residents may vary depending on the HOA and its specific needs, but some key aspects of this relationship include:
Communication: HOA managers should maintain clear and consistent communication with the board and Association members. This includes regular updates on HOA issues, responding to resident concerns and questions, and keeping the board informed of important developments.

Decision-making process: HOA managers typically work with the board to make decisions that are in the community's best interest. This may involve providing information and recommendations to the board and helping to facilitate board meetings and voting processes.

Planning and budgeting: HOA managers work with the board to create and implement budgets and plan for long-term maintenance and improvements in the Association. This includes providing accounting reports, making budget recommendations, and keeping track of the community's financials.

Rules enforcement: HOA managers work with the board to enforce the community's CC&Rs, including issuing warnings, fines, or legal action when necessary. They also work with the board to create and update policies and procedures.

Maintenance and repair: HOA managers work with the board to plan and coordinate maintenance and repair projects, including hiring vendors and contractors and overseeing the work.

HOA events: HOA managers may work with the board and residents to organize Association events, such as neighborhood parties, social gatherings, or educational workshops.
Overall, the HOA manager's role is to support the board members and residents by providing the information and resources they need to make informed decisions and maintain a well-functioning community association.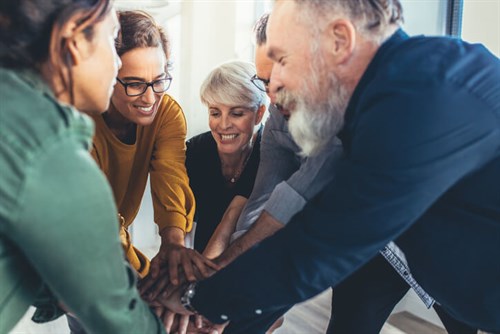 .
The Skills and Qualifications of an Association Manager
The qualifications and skills of an HOA manager can vary depending on the size and complexity of the community association. However, here are some common qualifications and skills that a management company desires for this role:
.
Education
Some Managers have a college degree in a related field, such as business administration, property management, or real estate. Some may also only have professional certifications, such as the Certified Manager of Community Associations (CMCA), Association Management Specialist (AMS), or local certifications like Arizona's Certified Arizona Association Manager (CAAM).
.
Experience
Some managers have prior experience working in community association management or a related field, such as property management, real estate, or construction.
.
Knowledge of State Laws and Regulations
A good understanding of state and local laws and regulations apply to community associations, including zoning, building codes, and homeowner association laws.
.
Communication and interpersonal skills
They should have strong communication and interpersonal skills to communicate proficiently with the board of directors, community members, vendors, and contractors.
.
Leadership and management skills
They should have strong leadership and management skills to manage the community association's day-to-day operations effectively.
.
Organizational and time-management skills
They should have strong organizational and time-management skills to successfully manage multiple tasks and meet deadlines.
.
Financial skills
They should have a good understanding of financial management, including budgeting, accounting, and financial reporting.
.
Problem-solving skills
They absolutely should be able to identify and solve problems promptly and competently.
.
Any manager should have a combination of education, experience, knowledge, and skills suitable for managing an HOA. If you know someone that possesses most of these skills, management companies are always looking for new managers; visit our CAREERS page to learn more.
.
In summary, an HOA Manager plays a crucial role in the smooth operation and management of an HOA. They oversee various tasks, including managing the community's finances, enforcing CC&Rs, and addressing resident concerns. They are a point of contact for the Board of Directors and the homeowners. Ultimately, they implement policies established by the Board and oversee the daily operations of the Homeowners Association.
We hope this article clarifies the Community Manager's role in your HOA.