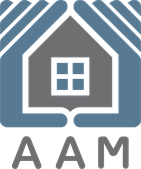 Associated Asset Management (AAM), a nationally recognized leader in community association management and accounting services for clients throughout the United States, recently announced that it has partnered with Community Management Services (CMS), a community management company headquartered in Indianapolis, Indiana.
With this new partnership, AAM added 97 communities to its portfolio, which is comprised of more than 13,500 doors. In addition, AAM welcomed 15 new employees, as well as two new offices.
"Our partnership with CMS provides us the opportunity to expand our footprint in Indiana and continue strengthening the AAM brand in the Midwest," said Joel Kramer, Chief Executive Officer of AAM. "We are very excited for this venture and are working closely with our combined AAM and CMS teams to ensure our newly added communities receive the expert level of care they expect and deserve."
To see AAM's online Press Release, click here.