Lifestyle Living. Expert Management.
Condo living is fast becoming the choice for many people looking for life's little luxuries - offering a convenient, carefree lifestyle, security and desirable amenities. Communities with extensive infrastructure require a particular management sensibility and expertise, and that's where we can help.
• AAM is involved in every aspect of quality control from concierge services, pool side aesthetic, maintenance and security to fiscal management and collections.
• Our teams realize the importance of a well-functioning condominium community, and that starts with prompt communication and collaboration with the Board. 
• Clearly defined maintenance schedules and reserve analyses form the basis for amenity and structural upkeep, preventative maintenance and long-term replacement. Additionally, we will supervise the performance of all vendors and approve payment only upon proper completion of work.
• Our team focuses on maintaining positive community relations and handle all owner concerns in a respectful, thoughtful manner and in accordance with state statute, established community policy and governing documents.
If you are looking to make a change in your HOA Management company call and speak with our expert consultant, Lori Loch-Lee, today at 602-674-4371. Or fill out our simple RFP form and we will reach out in your preferred method of contact.  
A Few of Our Clients
Optima Camelview Village: Managed Since 2015
Scottsdale Waterfront Residences: Managed Since 2006
 Residence at 2211 Camelback: Managed Since 2015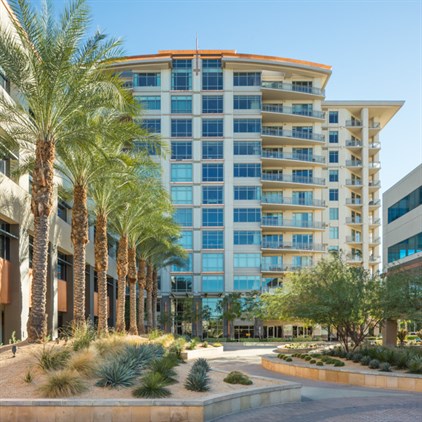 Our Commitment
Over time, AAM has learned that no two associations are alike. We recognize that high and mid-rise condominium associations face many unique needs. The Urban Living Division provides a full range of services and an attentive approach that fulfills each of those needs. AAM assembles a diverse Urban Living team of experts in the area of management, accounting, project and facility maintenance who understand the importance of facilitating large scale projects.
As a true partner with our clients, we pledge to provide outstanding personal service, timely and accurate information, honesty and integrity in all aspects of our business and a uniquely proactive approach. In establishing and maintaining long-term relationships with the associations we serve, we put these principles to work for every client, every day.