Top 5 Reasons to Consider Switching Your HOA Management Company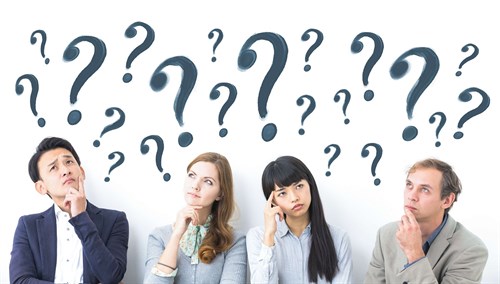 As a Board Member, you rely on your HOA management company to facilitate the day-to-day tasks and responsibilities of the Association. Typically, the relationship between a Community Manager and the HOA Board builds into a smooth and seamless workflow where everyone is happy and the Association flourishes. But, unfortunately, this isn't always the case for every Association. Sometimes, the Board identifies noticeable gaps in performance, or strong partnerships aren't built, which leads the entire community to feel the result of poor management.
When issues arise, a tactical conversation with the management company is generally helpful to implement new practices and correct the concerns. Still, if a problem persists and a resolution is not met, it often results in the Association deciding to change management companies.
Here are the top five reasons Boards choose to switch their management company:
Slow Response Time

Lack of Transparency
Poor Oversight
Inadequate Technology
Lack of Support Staff
It is important to note that these five reasons are not in any particular order, and usually, the decision to make the switch results from many failed attempts to correct poor performance. Your community management company should prioritize customer satisfaction, create an environment of transparent communication, and have active involvement in your Association.
If your Association is currently experiencing one or more of the reasons listed above and are considering switching HOA management companies, contact AAM today! We would be happy to talk about how AAM can deliver peace of mind to you, your fellow Board Members, and the community.
Making the Change to a New HOA Management Company
Some of the most challenging decisions that board members face involve implementing changes without disruption to the Association. Making a change in management companies is commonly one of those decisions, especially if the Board has never been through a transition to a new management company or has previously had a bad experience. When you make a change to a management company that employs an entire team dedicated to improving the onboarding process, you can rest assured your community and its residents will experience a secure, courteous, and seamless transition.
At AAM, we have a dedicated Transition Team that begins working to guarantee a smooth transition from day one. Our team follows a precise transition plan that benchmarks task completion on 30 | 60 | 90 | 120-day increments, depending on the size of the community. Leveraging the power of technology, communication, and overall experience, AAM can assume management of the Association while simultaneously providing excellent customer service and financial management to the residents without interruption.
As HOA Board Members, you understand the importance of demonstrating integrity and upholding your social responsibility in every decision made.  You should not have to compromise on a positive community management experience due to the uncertainties of changing management companies. AAM takes the guesswork out of the transition; let us show you how.
Why HOA Boards Stay with AAM
Simply put, our Boards choose to stay because we deliver exactly what they are looking for in a community management partner, giving them no reason to make a change. How do we do this? We listen to our customers, homeowners, and employees to better hone our focus on improved relationships and personal experience.
We are Industry Experts that Focus on Your Peace of Mind
This concept goes beyond the communities we serve; we want our employees to also benefit from our strong support structure and resources so that they can continue to deliver the best service to our Boards, communities, and homeowners. 
We Have Immeasurable High-Touch Service
Communication and attention to detail are a few of the qualities we are known for in the HOA industry. We have created various communication tools and channels to increase engagement and decrease frustration, making workflows more efficient and our services more appreciated.
AAM is More than a Service Provider – We're a Trusted Association Partner
We keep a pulse on the community by monitoring satisfaction and taking a proactive approach to ensure total peace of mind to all of our customers, just like YOU.
Best HOA Management Companies
When selecting a new HOA management company, you need a qualified team on your side. Our experienced community managers and support staff are skilled and dedicated to providing the services your community needs including, quick response times, complete transparency, competent vendor oversight, and innovative technology. Are you ready to develop an effective game plan and move forward confidently in your HOA management search? If so, contact us today.